The patented O2Grow technology increases yield by an average of 15%
Why Use O2Grow for Dissolved Oxygen?
Bubbler Air Stone vs Electrolysis
Deliver 50% more dissolved oxygen than air stones. Protect from root disease, improve nutrient uptake, activate microbes and use less power.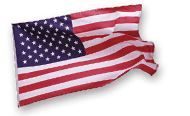 All O2 Grow patented products are proudly designed and assembled in the USA.
Top Sellers:
2010–10 Gallon Capacity
2015–20 Gallon Capacity
2020–20 Gallon Capacity
2040–40 Gallon Capacity
2120 Commercial–120 Gallon
2250 Commercial - 250 Gallon